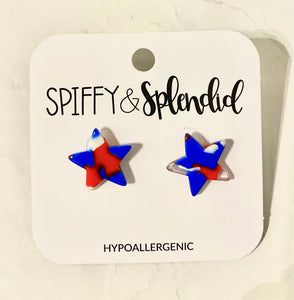 We love holiday so we like to celebrate with the right accessories! These earrings are made in the USA and are super high quality.  They come from another small business vendor which we love! They are so well made and we absolutely love them! 
-Hypoallergenic stainless steel posts 
Color: Red, White and Blue Marble
Measurements: Approx.  1/2 inch star. 
Jewelry is not returnable.